Comfort, sustainability and functionality are at the forefront of most homeowners minds these days, which makes sense considering just how much time we've been spending at home. Eco-friendly area rugs and carpets are a simple way to incorporate coziness into your home decor while keeping your space environmentally friendly. As we continue into 2021, sustainability and wellness are two major trends that will be interwoven throughout popular design themes. Finding natural, renewable fibers like organic wool, sisal, jute, seagrass and bamboo to scatter throughout your home can easily add elegance and warmth to your overall design. Eco-chic carpets tend to do better in low-traffic areas of the home, as their natural materials can be less durable than their synthetic counterparts, but still, these sustainable options are a wonderful flooring solution to make a green-statement and personalize your decor. Below are a few suggestions on how to invest in eco-chic carpeting this season.
Sustainably Sourced Area Rugs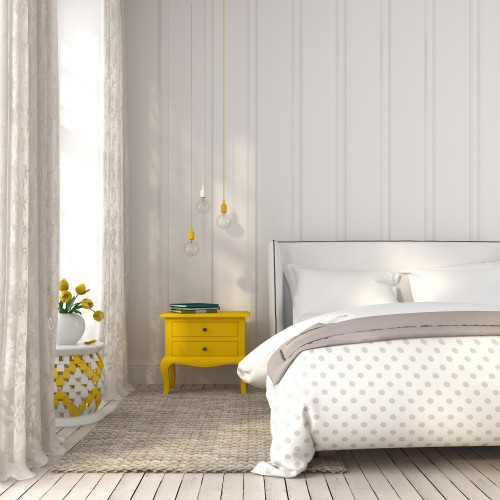 Nowadays, many carpet brands are selling green collections made from recycled materials such as recycled water bottles, recycled synthetic fibers, and more. For those who want take a completely natural approach to their flooring solutions, jute makes a good heavy-duty rug with it's thick, tightly woven material and durability best suited for low-traffic areas. Coir is another great natural alternative for area rugs coming in an earthy beige. Composed from the husks of coconut, coir makes for a long-lasting, tough carpet for high traffic areas of the home like your entryway or mudroom.
Barefoot Organic Wool For Soft Appearance
Cocoparra in Antique Lace by Dabbieri Naturals
A growing trend in bedrooms and living rooms is deep-pile carpets in undyed organic wool as they are super soft underfoot. Investing in a wool carpet is incredibly sustainable, as it is rated well for resilience and with the proper care and maintenance can outlast synthetic fiber carpets. Our exclusive line of Dabbieri Naturals here at International Design Guild is crafted from the most durable, responsibly sourced wool and comes thousands of designs, patterns and color schemes.
The Elegance of Sisal Herringbone
Herringbone patterns have seen a rise in popularity throughout the year and the herringbone sisal trend is just a subset off of this. Sisal, which is composed of a rope-like structure, is actually highly durable and can withstand heavier foot-traffic. When combined with a herringbone pattern, sisal can elevate a space and give it homey, uniquely personal feel. Whether you're looking for a wall-to-wall carpet or a small area rug, sisal herringbone is a classic choice and will create soft earth-tones to complement your existing home decor.