As we clean out our homes and make room for our 2021 adventures, now is a great time to pick out some new eye-catching rugs to complete your house's fresh, trendy look. When it comes to rugs, there are many pretty patterns to choose from - everything from subtle geometrics to bold animal prints and hand-woven carpets. An area rug is a quick and budget-friendly way to warm up any room of your house on a cold-winter's night --and why not make it stylish too?
Custom Rugs with Patterns
Bespoke area rugs are staples in a well-designed home and a wonderful way to tie your room together with an added personal touch. Be sure to pick out patterns that are unique to you and fit the decor in your room. Many rugs can be custom fit to your room's design, but finding that perfect color scheme and pattern can be difficult. Try looking for pieces that draw out certain colors and designs in your room of choice --for instance a diamond patterned rug can accent the diamond callouts in your dresser. For extra comfort, try throwing a deep-piled simple patterned rug over your neutral carpet in the nursery or the bedroom.
Geometric Patterned Rugs
Geometric patterned rugs work perfectly in almost any room of the house to accent right angles or to sharpen round edges. These bold patterns are a trendy way to spice up your room decor, as many geometric rugs come in a variety of rich hues and can make for a playful counterpart to a mono-toned room scheme.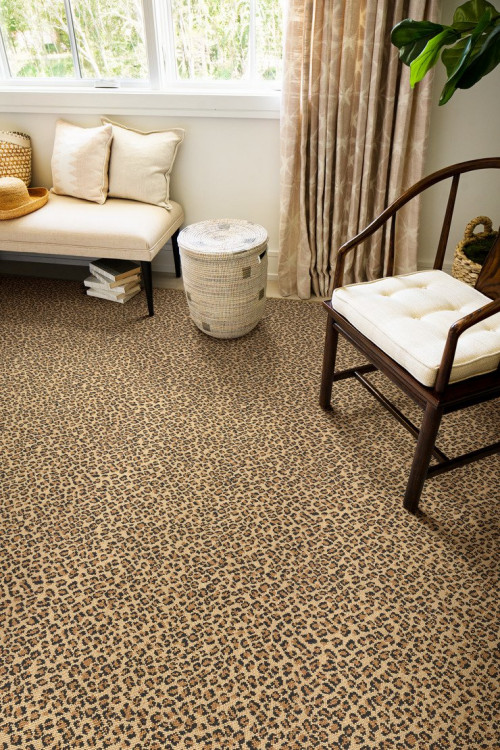 Animal Print Rugs
Surprise, surprise, animal prints are still in! Add a pop of natural patterning to your living room with a leopard print rug or spice up your home office with a zebra print area carpet. If you're looking for a rarer design, try a cow-hide printed rug. These come in a variety of textures and styles from the traditional black and white to cascading natural browns. Many animal printed rugs are also synthetically made from nylon and polyester, ensuring that they're eco-friendly to their animal inspirations. 
Hand Woven Area Rugs
Try your hand at the boho-chic look this year by investing in a beautiful hand-woven casual rug. Designed in a variety of styles, patterns and weaves from the traditional Persian rug to a hand-knotted Moroccan, these natural fibers rugs will beautifully accent your existing room design. Hand-woven rugs, while on the more expensive side, are quality made to last a lifetime and also make the perfect heirlooms. And the best part? You know that you're getting a one-of-a-kind custom piece for your home.